SIMPLIFIED BRANDING, WEBSITE DESIGN & MARKETING COMMUNICATIONS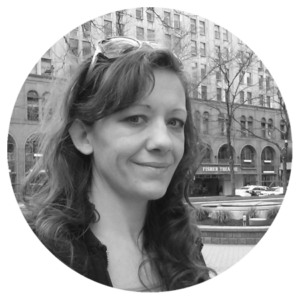 BRAND DEVELOPMENT
VISUAL & CONTEXTUAL BRANDING CLARITY
BRAND STRATEGY | LOGO DESIGN | BRAND STANDARDS | MOOD BOARDS | TYPOGRAPHY | COPY WRITING | CONSULTING
WEB DESIGN & CODE
CUSTOM DEVELOPMENT, DESIGN & DIY SUPPORT 
PLANNING | SITE DESIGN | SELF-HOSTED LANDING PAGES | BLOG/NEWS INTEGRATION | SEO | CONSULTING
MANAGED WEB SERVICES
SUPPORT & MAINTENANCE PACKAGES FOR DIY OR DONE-FOR-YOU WEB
HOSTING | WORDPRESS SETUP | PRIVATE EMAIL | DOMAIN REGISTRATION | PREMIUM THEMES & PLUGINS | SECURITY | BACKUP | SUPPORT
VISUAL COMMUNICATION
GRAPHIC DESIGN FOR WEB & PRINT 
BUSINESS CARDS | BROCHURES | SOCIAL TEMPLATES & PROFILE GRAPHICS | SIGNAGE | PACKAGING | CUSTOM GRAPHICS | MARKETING | CONSULTING
…& More
DESIGN & TECHNICAL EXPERTISE
TEMPLATE DESIGN | WEBSITE INTEGRATION | STRATEGY | PLANNING | CONSULTING
…about me?
I partner with business and professional clients, managing all the creative & technical 'stuff' they don't want to deal with. I make it easy.
With two decades of experience working in web, print and marketing, I have the expertise and talent to bring a vision to life. I create and up-level brands, build strong web identities and design marketing communications that stand out and speak clearly.
SELECT BRANDING & DESIGN CLIENTS
Testimonials speak for themselves.
I love working with Jen.
She's been my go-to guru for web site creation, graphics & social media for years. I count on her creative expertise and strategic planning to play an essential role in my next business venture.
Jen comes highly recommended from me!
Theresa 'Pepcee' Edwards, MBA, 2016 Doctoral Candidate
It is such a pleasure working with Jen.
She makes the process fun and easy and her pricing is so reasonable. Her knowledge, experience, and creative design ideas/skills really helped us take our branding to the next level!
She is readily available to help us with our ongoing marketing needs too, big and small.
Linda Yellin, Founder
Jen took my business vision, ran with it and quickly brought it to life!
In a matter of weeks I had a logo, website, business page on Facebook, letterhead and business cards in hand. She made sure I was ready to do business on an entirely professional level.
I recommend Jen's work to everyone.
Dawne Velianoff, LMSW, MUP
I work to ensure a client's brand is strong and consistent across online and print communication outlets.
Developing highly effective, coordinated brand messaging and visual communications.
Branding that SHINES brilliantly, everywhere.
As a long-time graphic designer, web developer & marketing consultant with loads of hands-on experience, my background in design and marketing expertise runs the gamut. I know visual marketing, social media, web site (& WordPress) development, site management & security, graphic design, color theory, copy writing, organic SEO… I even write code!
"A natural eye for design, balance & color."

– At least that's what they say. : )
I love bringing a client's vision to life, translating their thoughts and goals into a tangible brand and highly effective communication marketing. I love taking an existing brand and giving it new life – redefining and streamlining – adding that professional touch that makes all the difference and taking a client's visual impression to an entirely new level.
In need of a hands-off solution to free up your valuable time?  
Looking for stunning branding, marketing strategy, website and communication design solutions that work for you?
My services can be the ideal partnership. I can alleviate the headache of dealing with multiple web / design / marketing service providers. I offer clients a one-stop, supportive partnership that works! Consolidated services prove to be incredibly convenient and highly effective.
Need some help getting started or guidance along the way? 
Looking for a'la carte services, WordPress support and strategic consulting? Want to make the web work for you?
My services can be the perfect blend of support & guidance. Supporting the entrepreneur with Managed Web Services that provide both DIY and Done-for-me clients with the technical support and expertise they need. DIY web support packages provide the reassurance of someone knowledgeable on hand to handle issues that may arise.