BRAND CLARITY COORDINATED ACROSS WEB AND PRINT MEDIA
Feeling overwhelm? Design or web site development isn't your 'thing'?
Looking to develop, revamp or seriously up-level your brand?
BRANDING | WEB | DESIGN | CONSULTING
---
Reach out! Let's chat about your project or business needs.
CONTACT
Feeling stuck or avoiding next steps?
Learning new skills and implementing technical details can be frustrating! Self-branding is difficult, it's especially hard step-back and view things from an objective point of view. Over-stress, indecisiveness and overload can result in an inability to move forward.
Through a working partnership, I provide immediate, immense relief while assisting with increased brand recognition, web presence and long-term marketing success. Pull an entire section off your to-do list and free up precious time and energy – focus on what you do best, and what you love doing. Work centered from within your zone of genius, I compliment and magnify your efforts with mine.
Busy entrepreneur or professional? I offer a range of done-for-you web development and maintenance paired with branding, graphic design and marketing creative services. A one-stop and oh-so-convenient resource that supports your business with high level, visible, memorable results.
For the cost-conscious and hands-on professional, I offer a range of DIY support to make set-up and maintenance of your web properties a breeze. Basic brand strategy paired with coordinated templates and design standards helps your marketing look like a million dollars without breaking the bank. Design & web subscription packages provide high-level results at price points that are surprisingly affordable!
Find time, power and freedom in collaboration. Let's work together!
---

Need occasional support? Want to get it all off your plate?
Request a custom package or plan tailored to you!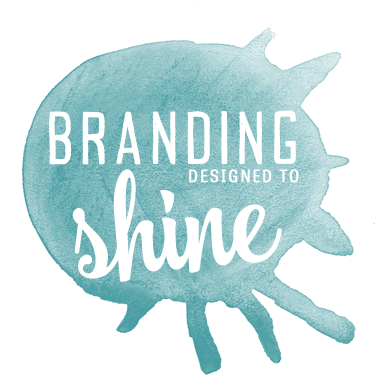 BRANDING & GRAPHIC DESIGN

Solid Brand Standards & Stunning Marketing Communications
Everything you need to shine!
BRANDING
Brand standards, typography, palettes & moodboards
LOGO & WORDMARK DESIGN
DESIGN TEMPLATES
SOCIAL ACCOUNT BRANDING
& graphic design
LETTERHEAD
BUSINESS CARDS
BROCHURES, PAMPHLETS, BOOKLETS
SIGNAGE & BANNERS
NEWSLETTER & EMAIL DESIGN
EVENT INVITATIONS & NOTECARDS
ONLINE EVENTS, RSVP & TICKETING
---
MANAGED WEB SERVICES

Perfect for DIY development or add-on hosting and support to custom design work!
Request a custom package or plan tailored to you!
HOSTING & DOMAIN SET-UP
WORDPRESS INSTALLATION
THEME SET-UP
WEBSITE DEVELOPMENT
CUSTOM CODE
SOCIAL MEDIA INTEGRATION
SITE MANAGEMENT
SITE MAINTENANCE
PRIVATE EMAIL SET-UP
WEBSITE DESIGN & MAINTENANCE
SELF-HOSTED LANDING PAGES
EMAIL LIST INTEGRATION
BLOG/NEWS INTEGRATION
SOCIAL/POST CALENDAR
SECURITY
BACKUPS
PLUG-IN INTEGRATION
…SO MUCH MORE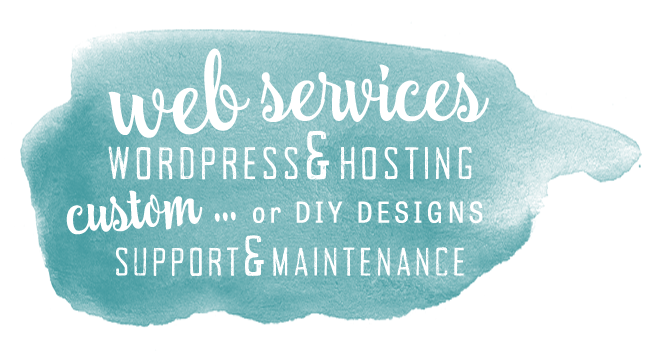 DESIGN SOLUTIONS FOR WEB & PRINT
BRAND IDENTITY
the essence. defined.
Making a consistent impression at every point of contact helps in building a memorable, unified identity. There is an art to developing a brand that fits within it's business niche yet remains unique… bold enough to stand out. Your brand speaks for you, make sure it's sending all the right messages.  Everywhere.
WEB PRESENCE
Stay fresh. Stay current.
Solid marketing in the web space is essential. When a potential customer googles, what they find (or don't find) can make or break a tentative relationship. A strong, dynamic web presence can do wonders for your bottom line. Simply existing online isn't enough. Making web a priority is good for business.
COMMUNICATIONS
Deliberately impressive.
Promotions, posts, emails, business cards and advertisements all speak far beyond the copy they present. It's that underlying visual message making the difference. When strategic branding and brilliant design is applied consistently a business can
easily outshine the competition.
SOCIAL & MARKETING
Social has taken over the web.
Giving a brand personality, social media provides a platform for messaging and interactions on an extremely personal level. Want to increase customer loyalty, build confidence and connect with a market? Social is key. Successful social is strategic, goal focused and takes careful planning and management.